AWARDS / HONORS / RECOGNITIONS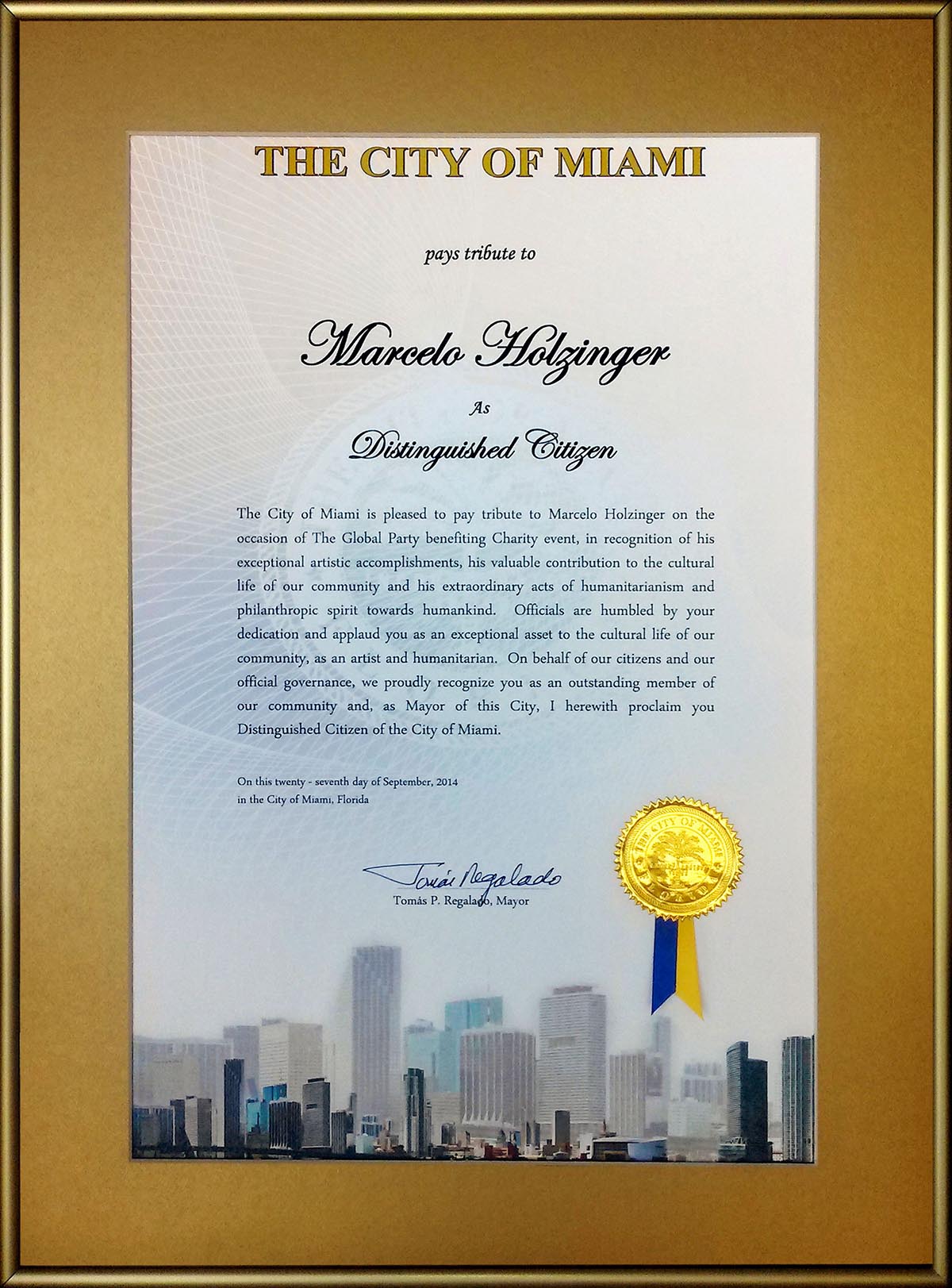 2015 • Honored by the Honorable City Council of Santa Fe, Argentina, in recognition of his "career, artistic accomplishments and contributions as a Santa Fe native and ambassador of the city in the world."
2014 • Proclamation. Marcelo Holzinger: Distinguished Citizen of the City of Miami, "in recognition of his exceptional artistic accomplishments, his valuable contribution to the cultural life of our community and his extraordinary acts of humanitarianism and philanthropic spirit toward humankind." ~City of Miami Mayor Tomas Regalado.
2013 • Mention of Honor: Most Original Artwork (Technique, Originality and Creativity). "Art Latino Of The World" Collective Exhibition. Belgium, Europe.
2012 • ARTslant Prize 2012 – Showcase Winner. Category: Painting. Competition juried by a panel of gallerists, curators and other arts professionals from Berlin, London, Paris, Mumbai, New York, Los Angeles, Miami and San Francisco.
2011 • Acknowledged by the City of Miami Beach for being "an extraordinary asset to the cultural life of our community, our state and our country, as an artist and humanitarian."
2010 • Winner of "Who's Next Gallery" contest by WeMerge Magazine. Curated and selected by the magazine Editor's team, from among hundreds of submissions, and final selection based on a popularity vote by the public – the equivalent of a "people's choice award."