Bringing Passion and Beauty to the World
Marcelo creates his work with love and passion, and with the intention of adding beauty and positive energy to the world… [See more]
Marcelo enjoys all styles of photography – but he particularly loves working directly with people. The interaction and energy created with his subjects during a photoshoot inspires him to capture their inner and outer beauty…and their souls. [See more]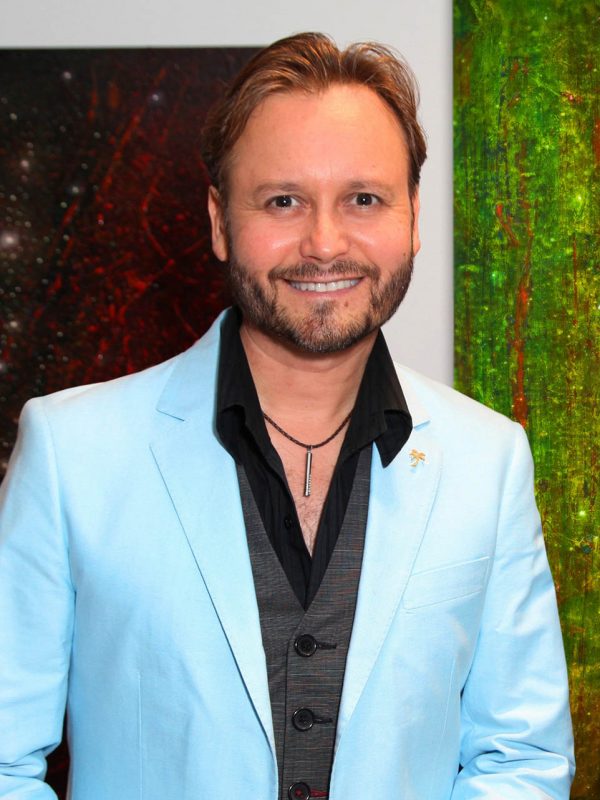 Marcelo Holzinger is a Contemporary Visual Artist from Miami, USA, who began his career as an Art Director and Adjunct Professor of Graphic Arts in his native Argentina . . . [Read more]
Marcelo has an extensive curriculum of over 70 exhibitions and events throughout the USA, and around the world… [See more]
Marcelo and his work have been featured in national and international publications, TV, and other media. [See more]
What people say about Marcelo's art

Happy Collectors, Happy Artist.
"Marcelo Holzinger is an extraordinary man, in love with Life, in love with Art, in love with HIS Art. He is following a stern process of professional growth. Marcelo continues to experiment with different paths. The colors on his palette change but his style - lyrical and powerful - remains unmistakably the same. I am happy to admire one of his masterpiece in my apartment."
"Marcelo Holzinger is my favorite artist. Three pieces of his artwork brighten my home. Marcelo's range of talent is awesome. His color palette, style and textures are evocative, unique, and captivating. Not only is Marcelo an exceptional artist, but he is also one of the most humble and gracious people I've met."
"A few years ago, we moved to Miami from New York. That same year, during Art Basel, we came upon one of the most interesting pieces of art represented at the festival. The artist was Marcelo Holzinger, and his beautiful painting continues to evoke peaceful yet powerful emotions while hanging on our dining room wall. We could not get enough of Marcelo's artwork - since then, we have added two more of his pieces to our collection!"
"I am proud to be a collector of Marcelo Holzinger's paintings. His artwork enriches my home and my life. In addition to being beautiful to look at, every day these rich, organic works of art remind me of the simple beauty of nature. This continually gives me a great sense of peace, and this is priceless."
"The distinctive characteristic of a Holzinger abstract is its unique combination of rich, lustrous colors that sink into the fibers of the canvas, providing amazing depth. His use of design-inspired colors, textures and shapes produces sensations that first envelop, and then connect with each viewer's unconscious emotions."
"Having Marcelo's artwork hanging on our walls is a daily feast for the eyes. I love it!"
"I am a proud owner of one of Marcelo Holzinger beautiful paintings. I am thrilled to be able to have one of his pieces of art."